If you're new to this game, you should know that Tesla recommends its loyal users charge their favorite automobiles regularly. However, the company's also quite famous for its supercharging abilities, so the question has to be: is supercharging bad for Tesla? Skim through our article to learn the truth about Teslas supercharging capacities.
In a world with steady Tesla and EV market growth, it's only wise to know where you're investing and if it's worth it, right? Unfortunately, however, the growth rate is quite low. The main reason for the underwhelming sales is consumers' anxiety about Tesla's charging facilities. So, without further ado, let's address the real deal so you can make an informed decision.
Is Supercharging Bad for Tesla
Did you know that supercharging your Tesla could marginally deteriorate its battery's overall quality? Unfortunately, it's also normal for this to occur. To minimize this consequence, Tesla integrated an Active Thermal Management mechanism within its battery health and management systems.
And, although supercharging fits best when the users plan longer trips, there are better charging options for regular commutes.
What Does Supercharging Mean?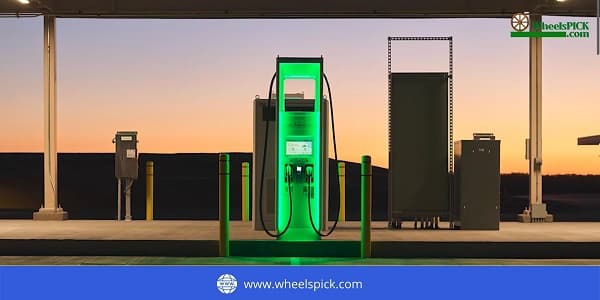 So, what is supercharging? Well, Tesla supercharging is a 480V DC fast charging technology introduced to the public in 2012. Currently, there are six superchargers available. However, it was illustrated that by 2022, they would possess around 30,000 plus chargers globally, with the most concentration in the US.
Superchargers allow the Tesla to run for approximately 200miles within about fifteen minutes. Furthermore, as the supercharging network is scattered within the states, users can avail of limitless driving and no longer use gas, just like any other EV charging station!
Does Supercharging Damage Teslas?
Let's talk about the battery first to get the whole picture. Regarding Tesla's battery, users try to comprehend the chargers' ability and maximum capacity. According to Tesla's recommendation, utilizing the 240V TWC or Tesla Wall Connector is wiser if you own home EV chargers.
They also recommend users charge the vehicle no more than 90% and not run any lower than 5%. So, why are the superchargers needed anyway?
With this technology, Tesla allows users to travel whenever and wherever, freely, without the stress of recharging, especially for owners living within a local community. Therefore, supercharging works best when users plan on longer trips.
Some Facts About Tesla Supercharging
So, when newbies first know about Tesla Model Y or 3, they comprehend that most dials and knobs are controlled via the central computer's display. However, with classic cars, the driver doesn't get to taste the benefits of such automation. Users don't require intelligent control, cruising or steering, or even any state of full self-driving.
Thus, amateurs often get a bit overwhelmed when they first purchase this new generation vehicle; however, watching a few YouTube videos and exchanging views and tips with avid Tesla users might solve this issue.
Moreover, while driving a Tesla, drivers get a minute rundown regarding the delivery and general mechanism of the vehicle. The good news is that when you've driven the car for some time, you will realize the benefits and ease superchargers come with, essentially proposed to users for longer trips.
Tips For Using Superchargers
Learning a few tips and tricks with this new-era technology is time. The first tip that potential users need to know is that a slower or 150kW supercharger can share power with adjacent vehicles. Yes, it's pretty cool.
This also means that if one vehicle is stalling at 3a, the user will share 3b if engaged. Thus, the charging speed will be cut in half initially. However, as soon as the charging strikes around 80%, the charge will taper to avoid further damage to the electric car's battery.
So, users shouldn't pick empty stalls, to begin with, especially ones with the same charging number. Another tip for using a supercharger is to figure out the duration the charging requires.
A user on CleanTechnica wrote that often pushing the invisible button at the lower right bottom of the screen illuminates all the nearby superchargers on its map. If the range is comparatively short, you can pick your route wisely. You can also pick and choose the best way when you select an option.
The next tip is the most renowned one, which is never to allow the charging limits to cross 90%. Some users rarely even go above 80%, which works well too. Needless to say, it's best to think about your long-term use and how supercharging can affect Tesla's battery health by doing so frequently.
Tips On When To Not Use Superchargers
We're gradually learning all the do's with superchargers, but we should also know the don'ts, right? Hence, here's when and why you shouldn't use your Tesla superchargers sometimes.
Undoubtedly, Tesla has dominated the EV industry with streamlined luxurious, and futuristic brands for years. And even though Tesla superchargers are the most renowned, there are other superchargers in the market.
For instance, Electrify America and Blink Charging offer superchargers to CHAdeMO and CCS. CHAdeMO caters to the Japanese vehicle market, such as Mitsubishi and Nissan, whereas CCS tailors to other prominent brands. Unfortunately, most users face quick and frequent battery quality degradation when consistently utilizing Non-Tesla superchargers.
That said, there's no forcing any user that they can't use other superchargers, but Tesla recommends abiding by Tesla superchargers to minimize such mishaps. Furthermore, with the CHAdeMO, you can purchase an adaptor, but again, it's not the best for Tesla batteries, and these are in the talk of a soon phase-out.
Lastly, these non-Tesla chargers aren't the best decision as the active thermal management doesn't trigger, and with prolonged overheating, the batteries are bound to burn out sooner than necessary.
Lithium-ion batteries don't accommodate well to extreme cold conditions. On the other hand, hotter climates enforce Tesla to automatically utilize ACs during recharging if the temperature shoots about 100F.
However, since it also runs the AC, it will eventually take a bit longer to charge and maintain a steady temperature. Similarly, utilizing superchargers in intense, heated conditions will not do well for the batteries as the 480V DC generates enough heat. Thus, another strain is added to it when the AC runs too.
Furthermore, recharging via superchargers during extremely cold temperatures isn't motivated as Teslas come with a preconditioning mechanism for warming up the vehicle. So, when recharging during freezing temperatures, the built-in computer will prevent charging to limit the damage.
Additionally, Li-ion batteries contain freezing ionizing liquids; hence, when current passes through the 480V, it can result in a dead battery. Therefore, preconditioning in freezing climates is an absolute must.
Types Of Superchargers
There are mainly three kinds of Tesla Superchargers named V1, V2, and V3. These alternates can charge two vehicles at once. However, the most followed etiquette is to opt for a free charging unit rather than parking next to another vehicle to avoid sharing the supercharging.
Previously, Tesla mainly operated on Model S and Model X, which differed from Model 3 and Model Y cars' charging modes. V1 and V2 superchargers run on the utmost 150kW DC, but only if one car is engaged to the charger.
On the other hand, V3s are much more advanced as their capacity can rise to 250kW. Additionally, the charging rate and overall capacity heavily depend on how many cars are attached to the supercharger, the battery's charging state, and climate conditions. Therefore, it's wise never to expect a full-blown 250kW power from the V3 at all times.
In hindsight, there has been a rumor that the current V3 superchargers will receive an upgrade that will offer up to 324kW shortly. Another good news is that V4 superchargers are in the talks, too, with their features still under the covers.
They are supposed to be manufactured in Arizona with Megapack storage batteries and solar panels. However, beyond the scopes of the charging capacities of the V1, V2, and V3, there isn't much difference between them. Moreover, the V1 and V2 editions are still in adaptation. Thus, users rarely ever expect the maximum 250kW output.
But what's interesting is that some of these offers were previously wholly free. Here are some models that had the option to enjoy free supercharging over the past few years.
| Model | Free Supercharge | Year |
| --- | --- | --- |
| S | Plausibly Free | 2012-2020 |
| X | Free | 2016-2020 |
| 3 | First Owners Only | 2018-2019 |
| Y | No Free Supercharging | – |
There were some variations of free supercharging present for most of the models from time to time. In addition, Tesla also offers free charging with specific time slots and free days. So if you're eyeing a Tesla, free supercharging should be a massive bonus for potential buyers.
How To Find Tesla Superchargers?
Now, it must seem a bit overwhelming to know about the charging capacity split and how to avoid them. But, moreover, there must be some way to know which speeds are available in the Superchargers near you, right? Don't worry; we've got you.
Believe it or not, it's effortless to spot a Supercharger near you. Tesla keeps a simple map for every supercharger location on its website so users can scan for their best fit. In addition, drivers can utilize the built-in car navigation systems or the Tesla app to track their nearby supercharging locations.
Moreover, if you're on a more extended trip, Tesla will navigate its needed charging into account before and during the voyage. Therefore, the vehicle will signal you towards a supercharger while driving towards your destination to ensure enough power for the entire ride.
And as if that wasn't enough, Tesla also takes into account and informs users about the amenities that come with respective superchargers, such as their opening hours, the number of charging bays, and their availability.
Frequently Asked Questions (FAQ's)
Q1. Is It Good to Use Tesla Superchargers?
A) Superchargers cause intense heat, which will deteriorate the battery's quality as Tesla's 480V DC generates high heat already. On the other hand, charging in extremely colder conditions can harm the batteries too.
Q2. How Many Times Can You Supercharge Teslas?
A) Generally, there are no restrictions or limitations to how many times you can supercharge your Tesla. However, free supercharging is included for Model S versions with 85kWh batteries.
Q3. Should You Charge Your Tesla to 80 or 90%?
A) For daily use, manufacturers recommend setting the regular charging percentage to 90 and 100 when users go on longer journeys.
Q4. Is It Wise to Supercharge Every Day?
A) If users have access to daily charging systems, it's unwise to frequently supercharge your Tesla as it deteriorates the battery's condition.
Q5. Does Supercharging Reduce Battery Life?
A) Tesla usually comes with significant battery management and integrity, which doesn't hurt its overall battery life or conditions. However, the worst that could happen is the battery could throttle back its highest charging rate.
Q6. Is Supercharging for Life?
A) Tesla offered free supercharging for a lifetime but only on selected cars.
Q7. Can You Leave Teslas at the Superchargers?
A) Every minute you leave your Tesla attached to a supercharger, it will cost you an idle fee. However, the charge is waived if the car is driven within five minutes.
Q8. Can You Let Teslas Remain Plugged in for the Night?
A) 120V outlets generate 2-3miles of range for an hour of charging. Thus, if left overnight, it could satisfy your charging needs if the driving is limited to 30-40 miles/day.
Conclusion
The discussion about electric cars vs. gasoline is a long one. But we hope potential buyers got a thorough insight and answers to their vital question; is supercharging bad for Tesla? All this concern with Tesla's pre-purchase is valid; however, in reality, Tesla superchargers and batteries can often be well taken care of if used with proper guidance and within limits.
It's a no-brainer that your vehicle's battery will degrade at some point during its lifespan, no matter which brand. Thus, the best decision users can make to thoroughly listen and abide by the manufacturer's advice, especially regarding supercharging, which is quite an advanced feature in the current era.